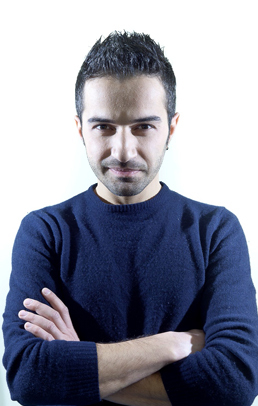 Gigi Savoni
Mi chiamo: Gigi Savoni
Classe:
n
on si chiede l'età ad un DJ, soprattutto se è alla soglia dei 40!
Nel mio iPod:
a
scolto di tutto. La musica è bella tutta! O quasi....
Accendo la TV e guardo:
y
outube, Will And Grace, breaking bad, i Griffin, i Simpsons.
Sul grande schermo:
Stanley Kubrick, Quentin Tarantino, Tim Burton.
La mia libreria:
Charles Bukowski tutta la vita, Alejandro Jodorowsky, Carlo Goldoni, Dylan Dog.
Nel Tempo libero: e
siste il tempo libero?
Eroi:
m
e, myself and I. Ma anche la mamma non scherza...
Amo:
l
a pizza, il cioccolato, produrre musica e, ovviamente, il lavoro:starei ore intere a guardare gente che lavora.
Odio:
Valeria Marini, il termine "fashion" e tutti quelli che si autodefiniscono con questo termine, la gente ineducata, chi manca di rispetto, la gente falsa.
Su di me:
i
nvece di sprecare energie nel tentativo di essere migliore degli altri, cerco di essere migliore di me stesso.
La mia missione:
r
endere felici ed anche esserlo!

« torna indietro
Gr dalla Puglia
Il Meteo
Radio selene notizie