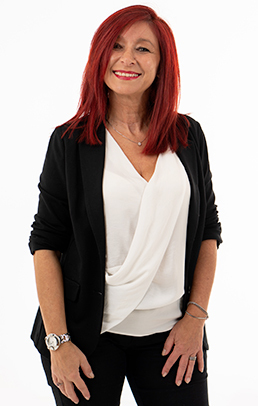 Maria Rita Minoia
Mi chiamo: Maria Rita Minoia
Classe: 1970
Nel mio iPod: Fiorella Mannoia.
Accendo la TV e guardo: Sex and the City, Grey's Anatomy.
Sul grande schermo: Andy Garcia - Denzel Washington - Julia Roberts - Margherita Buy.
La mia libreria: Paolo Coelho
Nel Tempo libero: passeggiate al mare (anche d'inverno), lettura, concerti.
Eroi: mia Madre!
Amo: tutta la mia famiglia, pelosi a quattro zampe compresi, e poi il mare, il sole, le patatine e la nutella!
Odio: chi si lamenta!
Su di me: ci conto sempre e non mi arrendo!
La mia missione: lasciare il segno!

« torna indietro
Il Meteo
Radio selene notizie